Shirts & Accessories (If the size/style/design you want is not available, please call us and we will have it made for you!!!)

Please check on our DESIGNS under 'SHIRTS & ACCESSORIES' menu - just click on the tab you wish to view
FREE local delivery...call 772-486-5558 to order!!! OR VISIT one of the retailers listed on the LOCAL PURCHASE menu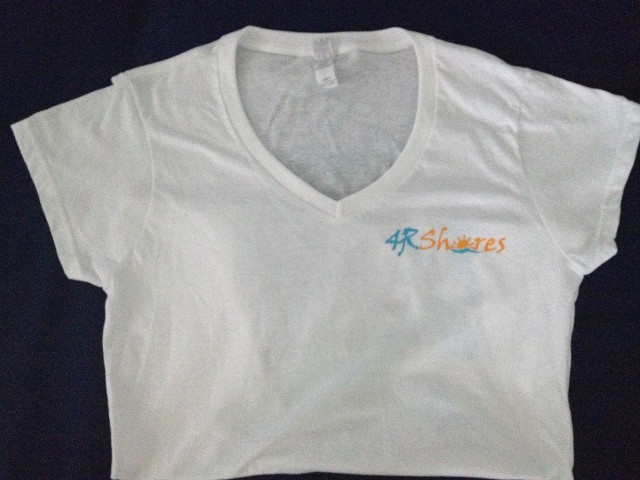 Show Others That You Care
Our T-shirts and apparel are a way to show others that you care about our environment. Our hope is to make more people think about and act more responsibly when it comes to our waterways, shores, and the nature that surrounds us all.
Shop online to find a great selection of shirts and accessories that speak to you, and others, about being environmentally aware.
Our T-shirts are available in long or short sleeves in men's, women's and youth sizes.
Shirts
Choose from a number of designs by local artists Amber Moran and Rey Flores that include outdoors themes such as fishing, surfing, and boating as well as other water related activities and marine life.
Short-sleeve shirts have the 4RShores logo on the front and design on the back and Long-sleeve shirts have the 4RShores logo on the right arm and design on the back.
Accessories
4R Shores carries logo visors and drink cozies and, soon, other items that are designed to help you remind others about being environmentally aware and responsible.